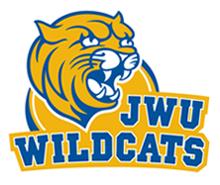 We are pleased to announce that we have accepted the position for providing the student-athletes at Johnson & Whales University in Denver, Co, chiropractic care and massage therapy.  We will adjust & massage some of the student-athletes on game day allowing for better athletic performance, and reducing the chance for in-game injuries.  We will also perform on-site chiropractic and massage therapy one day a week.  Johnson and Whales athletics currently competes at the NCAA Division III, ECAC, GNAC and NAIA levels.
With my previous experience working with athletes at the professional level, my goal is to help my student-athletes improve their athletic performance by playing harder and recover quicker.
This in an incredible honor to be asked to join, and I want to thank the Athletic Director, Sandee Mott and the head athletic trainer, Tyler Koses, M.Ed., ATC, CMT for inviting me to join the Wildcat team.
If you have a question on how chiropractic can help your team or your body, or to learn more about chiropractic care in Denver, contact Dr. Brandon Baldwin today at (303) 647-9196.