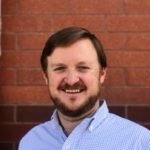 Chiropractic Solutions of Denver is owned and operated by Brandon Baldwin. Dr. Baldwin has returned to Denver, Colorado and settled down in Evergreen after a two decade hiatus in Savannah, GA and Florida.  Dr. B is an avid Broncos fan, and at one point didn't miss any games from 1985-92. He loves skiing, paddle boarding, hiking, and lives in the beautiful Evergreen, CO community.
Denver Chiropractor, Dr. Brandon Baldwin graduated from Palmer College of Chiropractic Florida in Port Orange in 2006 with his Doctorate and before returning home to Denver, Dr. Baldwin ran multiple clinics in Atlanta, central Florida and Pensacola.
Currently, Dr. Baldwin is working in conjunction with the Athletic Trainers treating the student athletes at Metro State University (2nd Season) and Johnson & Wales University (6th Season) providing acupuncture, chiropractic and second opinions.
Since graduating, Dr. Baldwin has focused his career and post-graduate studies on the correction of the spine, spinal injuries, sports injuries, sports medicine, acupuncture and rehabilitation. He has been the team chiropractor for the Pensacola Ice Pilots hockey team (Professional AA) and for the Pensacola Pelicans baseball team (Professional AA). He has also worked on the AVP (Professional Volleyball) tour events providing kineseo-taping, adjusting, stretching, and a variety of soft tissue techniques. This is where he was able to work on several Olympic gold and silver medalists. Dr. Baldwin also was the medical team of one of his patients who ran across America, breaking 7 records and finished with the 7th fastest crossing across the US.
Post-graduate Experience
Dr. Baldwin has become certified in acupuncture through Parker College of Chiropractic. His studies took him to the University of Beijing teaching hospital, where he was able to study under a master of acupuncture and traditional Chinese Medicine.
Dr. Baldwin's Denver Chiropractic practice and postgraduate focus has been on soft tissue injuries like those from automobile crashes. Most specifically, he has obtained certification in Whiplash and Brain Traumatology from the Spine Research Institute of San Diego, involving training in biomechanics of injury mechanisms and occupant risk factors.
Dr. Baldwin has applied his soft tissue injury background to his interest in sports injury, recovery, and performance.  He utilizes multiple techniques with athletes including Active Release Technique, Graston Technique, Kinesio-taping, PNF stretching, current rehabilitation protocols, and adjusting to the extremities so that athletes not only recover, but perform at a higher level.
As a Denver Chiropractor, Dr. Baldwin performs multiple techniques with his patients who seek treatment for a wide variety of conditions, including full spine adjusting techniques, such as diversified, Gonstead, Activator, SOT blocking, Thompson Drop, and Chiropractic Biophysics. He combines these techniques and his knowledge of rehabilitation, acupuncture and nutrition to help his patients recover from injuries and enhance their lifestyles.
Dr. Baldwin is Colorado Level 1 Workers Compensation Accredited.
Chiropractic
Doctor of Chiropractic Palmer College of Chiropractic
Certified in Whiplash & Brain Traumatology
Certified in 13 different Chiropractic & Soft Tissue Techniques
Colorado Level 1 Workers Compensation Accredited
Acupuncture
Certified In Acupuncture, Parker College
University of Beijing Teaching Hospital
Rehabilitation
Cervical Curve Restoration
Scoliosis Curve Correction
Lumbar Curve Restoration
Current Rehabilitation Protocols for Shoulder, Hips, Knees, Ankles, & Vestibular Rehabilitation
Sports Taping (Kineseo-taping)
Passive Therapies: Ultrasound, Inferential therapy, Russian Stim
Sports Medicine: Recovery & Performance
Current Metro State Chiropractor and Acupunturist for Metro State University (2nd Season Currently)
Current Denver Chiropractor for Johnson & Wales Athletic Department (6th Season Currently)
Former Team Chiropractor for AA Red's affiliate (Baseball) 2 seasons
Former Team Chiropractor for AA Blackhawk affiliate (Hockey) 2 seasons
Graston Technique for soft tissue Injuries
AVP Professional Tour Event (Volleyball)