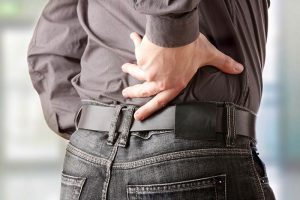 Those who suffer from an injury at work need relief from their pain and Chiropractic Care in Denver is the perfect remedy!
Whether your injury is from one unfortunate event or just from normal working conditions, it might be necessary to get natural relief from a chiropractor.
Workers' comp benefits include medical coverage for the injury that extends to chiropractic visits. Call us to get started! (303) 647-9196
Why Should I See A Chiropractor?
To start, pain associated with injuries usually stems from irritated nerves from spine misalignment, causing pain throughout the body.
If your injury is bad, you might be given prescription pain medications to relieve the pain but comes with unwanted side effects. As natural doctors of medicine, Chiropractic Care in Denver is a great alternative to pain medications!
Also, treatment from your chiropractor can be done in conjunction with the treatment that the rest of your medical team prescribes to ensure you are in the best of hands.
How You Can Help Your Case
People who have an open personal injury claim for workers' compensation have a duty to alleviate their injuries. Visiting with a chiropractor shows that you are trying to do your part!
Finally, it is important to know that chiropractic care is not just a one-time visit; you will need to visit frequently to get relief from your injury. Since natural treatment has a progressive impact, you can expect more relief each time you visit with us!
Get In Touch With Our Elite Team Of Specialists
Natural chiropractic treatment is the best way to go to heal. We don't prescribe medicine to cover up pain, we find the cause of your symptoms and help the body heal naturally!
Contact us for Chiropractic Care in Denver to see what we can do to help your condition! (303) 647-9196