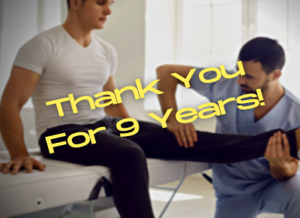 Thank you for all your continued support as we have served Chiropractic Care in Denver for 9 years!
Chiropractic Solutions of Denver brings together an elite team of 5 different professions into one integrated practice. Our collaborative effort is unparalleled in the region.
Improve your quality of life with natural treatment. Call us! (303) 647-9196
An Integrated Approach To A Speedy Recovery
First, we have team members who are highly trained and focused on specific sub-specialties like sports medicine, automobile injuries, and workers compensation injuries.
Also, Chiropractic Solutions of Denver has specialists in acupuncture, physical therapy and more!
Chiropractic Care in Denver has been shown to be effective for hundreds of conditions. We can provide you treatment for ankle injuries, auto injuries, back pain, hip problems, knee injuries, lower back pain/injuries, neck pain, shoulder pain, soft tissue injuries, strains/sprains, wrist pain/injuries and more.
Next, our entire team works together with one goal in mind – to help you get back to feeling good so you can lead an active life!
Contact Us
Once again, we would like to thank you for an amazing 9 years, we've loved every minute of it and cannot wait to see you in the future!
Are you living the active, healthy life that you want to, or is pain keeping you from taking advantage of the lifestyle that you would like to have?
You do not have to suffer in pain! Take your life back with regular Chiropractic Care in Denver. Contact us today to get started! (303) 647-9196
7505 East 35th Avenue #302 Denver, CO 80238