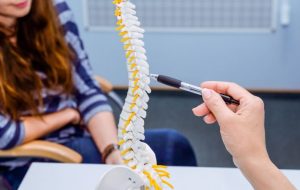 If you've been suffering in pain or discomfort, you need Chiropractic Care in Denver!
Chiropractic care has significantly grown over the years because it has proven results!
People now seek chiropractic professionals when they are faced with different medical or physical conditions, like back pain, neck pain, even auto injuries!
Here are a few reasons why we have the Best Chiropractic Care In Denver!
Need to make an appointment with us? Call (303) 647-9196!
Quality Training
We have a team of professionals that are trained and ready to handle your ailments and get you back to feeling better.
You should always feel relaxed whenever you visit our Denver Chiropractic office. If you visit an office and something doesn't feel right, you should keep looking for another professional until you are comfortable!
Call (303) 647-9196 to schedule for a free consultation with us!
Experienced
Chiropractors should have excellent knowledge and experience with the spine, body movements, exercise and nutrition.
Chiropractic Solutions of Denver brings together an elite team of different professions into one comprehensive integrated practice. Our collaborative effort is unparalleled in the region, with professionals who are highly trained and focused!
Our entire team works together with one goal in mind – to help you get back to feeling good so you can lead an active life.
Strong Values
Your chiropractor should be committed to a set of values and rules that guides all of their aspects!
A true professional incorporates their mission statement in life every day things and practices it best. With the best Denver chiropractors around, we can maintain a long-lasting professional and caring relationship because we care about you!
Contact Us
Here, your Denver chiropractor combines both traditional and modern techniques so treatment can be effective in both diagnosis and treatment!
With us, you have a professional team who will give excellent Chiropractic Care in Denver to help relieve your pain and improve the quality of your life.
Call today to schedule with us! (303) 647-9196
Suffering after a car accident? Learn how to get Auto Injury Relief In Denver Through Chiropractic Care!