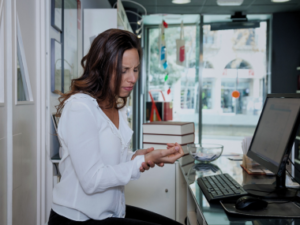 If you've recently suffered a work injury, you may be wondering how to alleviate your pain and get back to feeling like yourself again. Consider Chiropractic Denver CO treatment!
We specialize in treating painful work-related injuries. Treatment include adjusting the spine and joints, which helps reduce inflammation, improves range of motion, and promotes faster healing.
Learn a few reasons why you should consider visiting us for your work injury! Contact us today to schedule an appointment for relief. (303) 647-9196
Non-Invasive Treatment
First, chiropractic care is non-invasive unlike other medical treatments! It doesn't require surgery or prescription medications. This is a great option for those who are looking for natural ways to alleviate their pain and promote faster healing!
Customized Treatment
Next, since every client is different, we create customized treatment plans for each person we see. Our team will take into account your specific injury, your medical history, and your lifestyle to create a treatment plan that's tailored to your unique needs for optimal relief.
Straight To The Source
Third, chiropractic care takes a holistic approach to healing, meaning that your chiropractor will look beyond your injury to identify any underlying issues that may be contributing to your pain. By addressing these underlying issues, we help you achieve long-lasting relief from your symptoms.
Reduced Medication
Finally, many people who suffer from work injuries turn to pain medication to alleviate their symptoms. While this can be effective in the short-term, it can also be addictive and come with a range of side effects. Chiropractic care can help reduce your reliance on medication by addressing the root cause of your pain, helping you stay healthy!
Find Relief With Our Chiropractic Team
If you're looking for a natural way to alleviate your work injury symptoms, consider visiting Chiropractic Solutions of Denver!
With our expertise and gentle treatments we offer, chiropractic care will help you feel like yourself again.
Choose Chiropractic Denver CO as your source of relief. Call us! (303) 647-9196