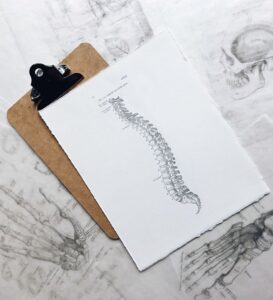 Natural treatment by the Best Chiropractor in Denver is a great solution for people dealing with injuries and chronic pain. We help align your spine and get results in a safe and effective way!
Initially choosing a chiropractor can be a challenging process if you do not know where to start. With a variety of doctors around town, who do you go with?
Here are a few qualities you should consider when doing your research. Be on your way to healthier living today, give us a call! (303) 647-9196
Team Of Experts
To begin, most chiropractors have experience in treating multiple problems. But it is worth identifying any kind of specialization offered to see if it is relevant to your needs.
Chiropractic Solutions of Denver brings together an elite team of different professions into one comprehensive integrated practice. Our collaborative effort is unparalleled in the region!
Customer Reviews
Everybody has a different experience, but reviews can be helpful for identifying red flags when evaluating a location. If you cannot find any customer reviews, that can also be a bad sign!
You will find us at the top of the list when looking for the Best Chiropractor Denver. The outstanding reviews we receive from our customers mean the most!
Convenience
Next, you will most likely look for chiropractors near your work, school, or home. Having a chiropractor close by ensures that your sessions will not be a burden to you!
You can also question how accessible the office is. Are they accepting new patients? Can you book routine appointments or is their schedule booked up? Call (303) 647-9196 to get started!
Open Communication
Finally, communication is another important factor to consider when choosing a chiropractor. We are going to be working on your health and wellness, so you need to be able to communicate honestly for us to understand and address your concerns.
If you are looking for a chiropractor, we would suggest calling around some potential offices and explain that you are considering treatment and would like to speak with them first. This is a good time to bring up any questions and concerns you have. Call us first!
We Look Forward To Caring For You
Now you know the things you need to look for! We are qualified to treat your individual needs, and you will surely be comfortable interacting with us if you try!
Contact the Best Chiropractor in Denver today and begin your healing! (303) 647-9196