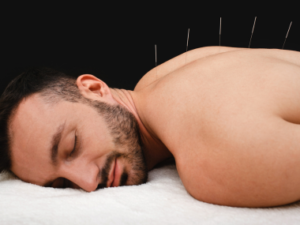 Denver back pain treatment is a game-changer. In fact, chiropractic is so powerful that several states have revised their guidelines, emphasizing chiropractic care as a primary method for addressing low back pain and sciatica. This treatment has gained significant recognition, particularly in Denver where it's the top reason for doctor visits!
Don't suffer in pain – contact us now! (303) 647-9196
To start, the effectiveness of chiropractic treatment lies in its ability to restore balance to spinal joints, muscles, ligaments, and discs. By enhancing flexibility and balance, the likelihood of sustaining injuries decreases significantly. Failure to address spinal issues can lead to stiffness, reduced range of motion, degeneration, and an increased susceptibility to injuries.
Treatments For Back Pain
Chiropractic treatment is adaptable to the intensity and frequency of low back pain. Typically, there are three primary types of treatment –
Acute Care: Focuses on natural pain relief using chiropractic treatment, acupuncture, modalities, or soft tissue mobilization techniques.
Corrective Care: Targets recurring pain by employing spinal rehabilitation, chiropractic methods, scar tissue healing, and acupuncture for stabilizing the spine.
Maintenance Care: Essential for long-term health, sustaining spinal health through regular chiropractic treatment is key to staying active and healthy in adulthood.
Contact Our Clinic Today
In conclusion, individuals seeking effective low back pain treatment in Denver, Dr. Baldwin at Chiropractic Solutions of Denver is an ideal choice. The clinic offers a range of treatments, recognizing that each person responds uniquely to various methods.
If you're curious about chiropractic treatment, feel free to reach out to our office at (303) 647-9196 to schedule a consultation. Prioritize your well-being and let us help you stay pain-free and active with Back Pain Treatment Denver!