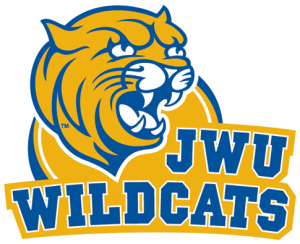 Favored Denver Chiropractic office Chiropractic Solutions of Denver is pleased to announce that they are all set to start the seventh consecutive season working with Johnson & Wales University.
Founded in 2012 by Dr. Brandon Baldwin, the clinic is known for their proficiency in treatment and recovery from common bumps and bruises. Their areas of specialization include rehabilitation of traumatic ailments caused by accidents or sports injuries.
Over the years, Johnson & Wales University has been participating is several sporting events for both men and women including basketball, volleyball, soccer, cross-country, golf, track and field and lacrosse. Since its inception in 2012, Chiropractic Solutions of Denver has been Johnson & Wales University's preferred destination for Sports Injury Treatment In Denver. Working as Team Doctors, they have been providing Adjustments, Second Opinions and Acupuncture/dry needling. Chiropractic Solutions of Denver also works with the athletic trainers on prescribed Physical Therapy (PT) and Treatment Plans for all athletes.
In addition to Johnson & Wales, Chiropractic Solutions of Denver is also about to start their third season of association with Metro State University. The Denver Sports Medicine Experts will get started next week with Metro State and in the next two weeks they will start working with Johnson & Wales. They will be with the two Universities for the whole year for all their athletic teams.
In order to continue offering world-class Chiropractic Care In Denver, Chiropractic Solutions has recently made two key additions to their team. Dr. Adrian Lecuona, a Chiropractor with a wealth of experience in sports based rehabilitation and physical medicine has recently joined the clinic. Licensed Denver Massage Therapy specialist Rachael Hanselin is another noteworthy addition to this team. Rachel has helped many of her patients recover from injuries, stress, car accidents, and body discomfort, as well as maintain better mental and physical health.
"It is great pleasure for all of us at Chiropractic Solutions of Denver to be able to build a long term working relationships with Johnson & Wales University and Metro State University," said Dr. Brandon Baldwin. "Whether you are a competitive athlete or just having fun on the weekends with your favorite sport, we are here to provide safe and successful treatment choices for all your bumps and bruises."
Contact Chiropractic Solutions of Denver to learn more about their services and see what they can do for you! (303) 647-9196