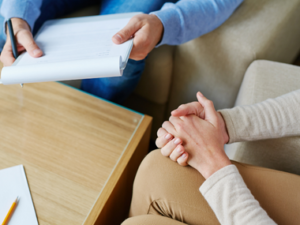 We know that it's essential to stand out in the crowded and provide our patients with the best possible care. Our entire team works together with one goal in mind – to help you get back to feeling good so you can lead an active life!
Continue reading to learn what makes us the best Denver chiropractor. Contact our office to schedule an appointment! (303) 647-9196
What Makes Us Great
Personalized Treatment Plans: To start, we understand that every patient has unique needs and conditions. By creating personalized plans that consider each patient's medical history and lifestyle, we can ensure the best possible outcome.
Consistent Communication: Maintaining open lines of communication with patients is critical. You should be informed and have your questions and concerns addressed promptly. Consistent communication builds trust, which leads to our successful chiropractic practice.
Holistic Approach: Next, our team understands that healing goes far beyond just physical adjustments. We consider the patient's mental and emotional health as well. By addressing all aspects of your well-being, we can achieve more comprehensive and lasting results! Call us!
Continuing Education: The field of chiropractic medicine is constantly evolving, and the best practitioners stay up-to-date with the latest developments. By investing in continuing education and training, we offer our patients the most advanced and effective treatments available.
Patient-Centered Care: Finally, at the heart of any successful chiropractic practice is a focus on patient-centered care. This means putting the patient's needs and goals at the forefront of everything we do. By listening to concerns, empowering you with knowledge, and providing personalized care, we help you achieve optimal health and wellbeing.
We Are Rated Best Chiropractor
In summary, being the best chiropractor requires a combination of personalized treatment plans, consistent communication, and patient-centered care. By prioritizing these elements, we provide you with the highest quality treatment and build a thriving chiropractic relationship!
Call the best Denver chiropractor now and improve your health and well-being! (303) 647-9196