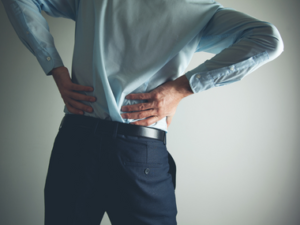 Is your lower back pain causing you to lose sleep or getting in the way of your regular activities?
We know you are ready to feel better, so consider chiropractic for your Lower Back Pain Treatment Denver! Call (303) 647-9196
Below are just a few amazing things that a chiropractor can do not only for your lower back but for your overall health.
Relieve Spine Pressure
To begin, we will evaluate your medical history, symptoms, and do a physical exam to find the source of your back pain.
If it's a herniated disc, we may recommend spinal manipulation, commonly known as back adjustments. The goal is to move the disc back to proper position and keep it from pressing on the nerve.
We may recommend other efficient treatment options such as spinal decompression and acupuncture to help give you optimal, long-lasting results.
Reduce Use Of Pain Medications
Next, because chiropractic care effectively treats the source of body pains, it also helps reduce and eliminate the reliance of medications, which is a great thing!
Chiropractic has helped many patients suffering from chronic lower back pain delay or even remove the need for surgery.
Call us today to schedule an appointment! (303) 647-9196
Improve Your Posture
Poor posture is a common reason for back pain. Prolonged hunching while sitting causes pain and stiffness due to your spine and supporting structures getting pushed beyond their limits!
Our team of experts can teach you stretches and exercises that you can do on the side to improve the alignment of your spine. As your alignment improves, so does your pain.
Enjoy Effective Chiropractic Care
We have successfully helped conquer the pain and limitations caused by spine problems for numerous clients, so you are in good hands!
Allow us to get you back on your feet with Lower Back Pain Treatment Denver! (303) 647-9196