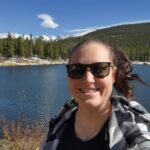 Kristin Milliette, Athletic Trainer, attended University of Oregon earning a degree in Human Physiology prior to attending Montana State University – Billings for her Master's degree in Athletic Training. While completing her master's degree, was completed rotations at local Montana high schools, D2 and NAIA schools, as well as Arizona D1 football and track and field prior to graduation in 2018.
After graduating from MSUB, Kristin began working with the University of Arizona sports medicine staff and student-athletes initiating the Pac-12 Data Equipment Program, researching concussion baseline and injury data. She consistently treated and managed concussion care for all sport student-athletes as well as became the medical spotter during both home and away football games. During spring season Kristin began working with the track and field team at University of Arizona and managed medical care at the Pac-12 Outdoor Track and Field Championships in Tucson, AZ in 2019.
Over the past two years, Kristin worked with the track and field and football teams for Towson University near Baltimore, MD. She enjoyed the management of the chronic cases of track and field student-athletes, mixed with the acute injuries of football and concussion management. She was able to assist many runners with diagnosis of stress related injuries and subsequent run progressions as they progressed back to full activities, as well as post operative care of surgical patients and daily management of non-surgical injuries. She has had extensive use with soft tissue mobilization and treatment and is interested in furthering her education of postural restoration and vestibular and ocular rehabilitation of symptoms after concussion.
Originally from the Pacific Northwest, Kristin is excited for her move to Colorado, back from the east coast, and ready to enjoy the mountains and outdoor sports
Sports Medicine
Master's of Science in Athletic Training
Rehabilitation
Rehabilitation protocols for shoulders, elbows, quads, hamstrings, knees, and ankles
Trained in diagnosing and rehabilitating concussion patients
Active and Passive Release Soft Tissue Techniques
Passive Therapies including Class IV laser, Electrical stimulation, Ultrasound and Hydrotherapy